Davao del Norte – Governor Edwin Jubahib on Saturday met with the tribal leaders of the municipality of Talaingod, this province, following the suspension of classes in the town due to alleged threat of "pangayaw" or tribal war.
"Hangyo ko nga proteksyonan nato ang atong mga maestra ug maestro (I ask you to protect our teachers)," he pleaded, as he stressed the very important role of the teachers in teaching the Lumad kids.
The threat of pangayaw supposedly came from some tribal leaders who are opposing the education department's suspension order against the Salugpungan schools in the region.
It turned out to be a hoax and the public schools that suspended classes since Monday already resumed operations.
Jubahib conferred with the datus at the sidelines of the celebration of 27th Araw ng Talaingod, to assure the sincerity of his administration in ending the internal conflict and in providing basic services to improve the lot of the indigenous people.
"Ang gobyerno nato karon tiunod nga motabang na sa inyoha og maayo," he said.
The governor vowed to intensify livelihood and anti-poverty programs and projects to uplift the living condition of the Lumads.
He revealed the provincial government has scheduled a medical mission and service caravan in August to benefit all the IPs in Talaingod.
He also promised monthly honorarium to the datus to boost their community leadership.
Former rebel Datu Guibang Apoga, who surrendered last year, assured the governor to work with authorities, particularly in convincing other Lumads who are still in the communist movement to return to the folds of the law.
He reiterated his gratitude to the governor, citing the genuineness of the local chief executive in looking after the welfare of the indigenous people.
It can be recalled that Jubahib, in his capacity yet as a private citizen, was instrumental in the surrender of Guibang last June 2018, after two decades of waging war with the government in the hinterlands of Davao del Norte and Bukidnon.
This feat inspired the neophyte governor to craft the Davao del Norte local peace engagement framework in order to effectively address the local insurgency problem and harmonizing the peace, development and security efforts in the province.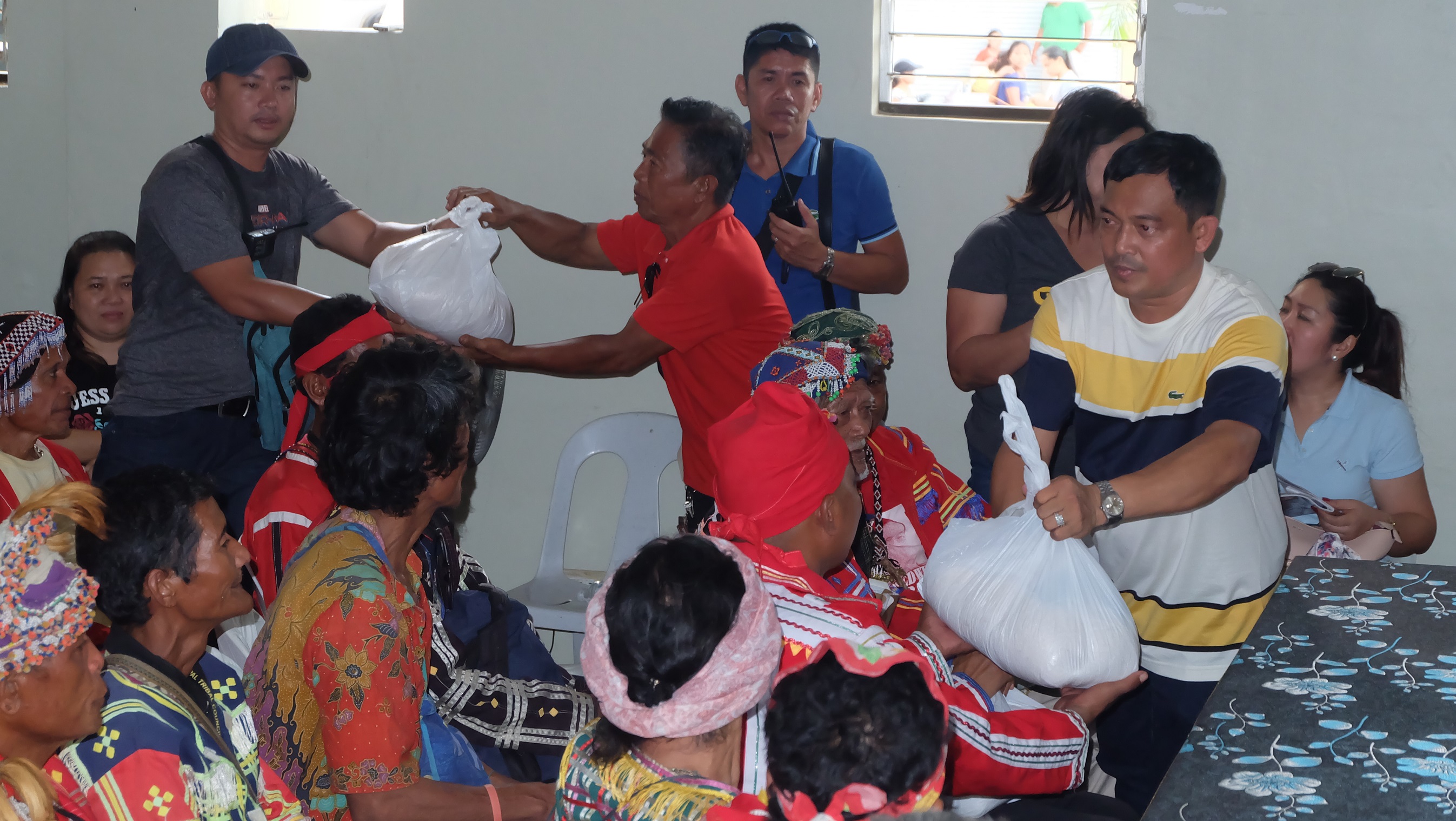 Governor Edwin Jubahib distributes food packs during his meeting with the tribal leaders of Talaingod, Davao del Norte. Nobags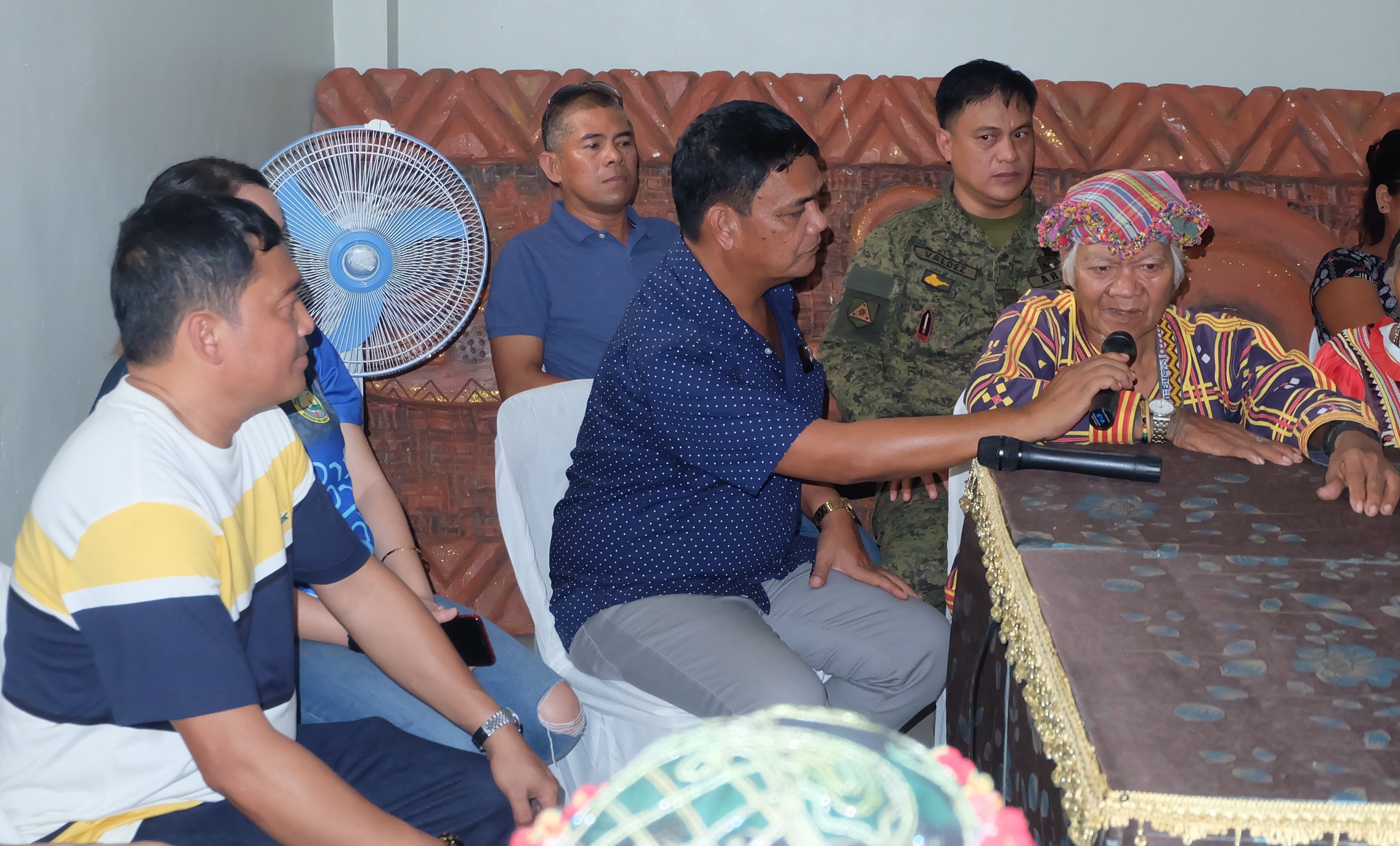 Former rebel Datu Guibang Apoga, right, expresses his gratitude to Governor Edwin Jubahib, left, as he assures his commitment in convincing other Lumads who are still in the communist movement to return to the folds of the law. Nobags